Best Ear Wax Removal Camera for Home Use
Easy To Use Digital Otoscope

- You can use this ear wax removal otoscope to inspect your ear, nose, skin, mouth, or even your pets. Perfect for sharing pictures with your doctor at virtual appointments.

Large 4.5" Scree

n - The LCD screen with IPS technology has been increased to 4.5 inches with three times the resolution of previous models. Includes a tough glass screen and a 2x digital zoom. 

No App Needed

- This standalone otoscope requires no App or other devices to work. Just turn it on and it is ready to record photos or video in 720p resolution to the included 32 GB micro SD memory card.

Ultra Slim 3.9mm Camera

- The otoscope probe can access adult and children's ear canals easily, while the 720p HD camera sensor and 6 adjustable LED lights, offering a crystal clear view. Three specula are included to prevent over insertion of the camera.

Photo and Video Recording

- Users can capture live photos and videos, save to the inserted 32GB memory card and send to their doctors for a consultation.

LED Ring Light

- Six LED lights are adjustable for brightness and give the camera a perfect view of the darkest areas.

2500 mAh Rechargeable Battery

- A built-in rechargeable lithium-ion battery with high capacity supports long use & fast charging. It lasts up to 4 hours in a recommended temperature range of 32°F to 113°F (0°to 45°C).

Package Contents

- 4.5-inch Monitor, 3.9mm camera probe, Detachable Bracket (stand), user manual, 3x specula, 4x ear spoons ( 2 for adult, 2 for children), USB charging cable (charger NOT included).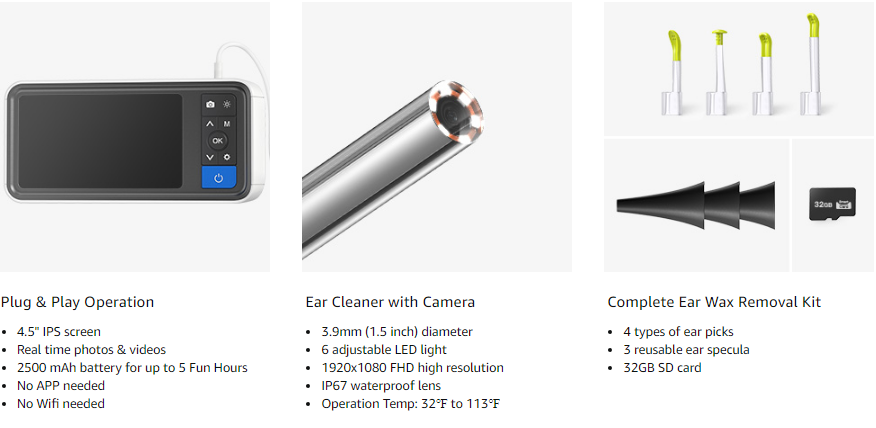 Plug & Play Operation




• 4.5" IPS screen

• Real time photos & videos

• 2500 mAh battery for up to 5 Fun Hours

• No APP needed

• No Wifi needed

Ear Cleaner with Camera




• 3.9mm (1.5 inch) diameter

• 6 adjustable LED light

• 1920x1080 FHD high resolution

• IP67 waterproof lens

• Operation Temp: 32°F to 113°F

Complete Ear Wax Removal Kit




• 4 types of ear picks

• 3 reusable ear specula

• 32GB SD card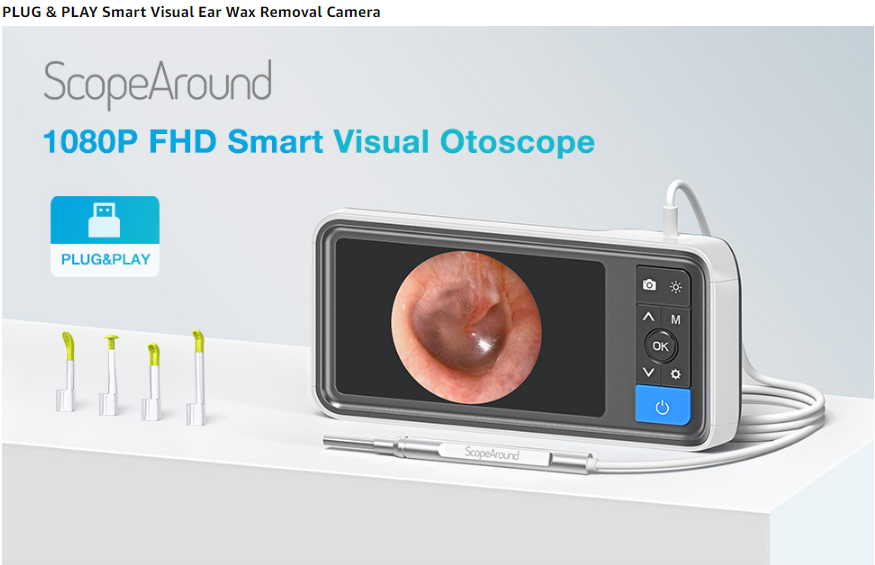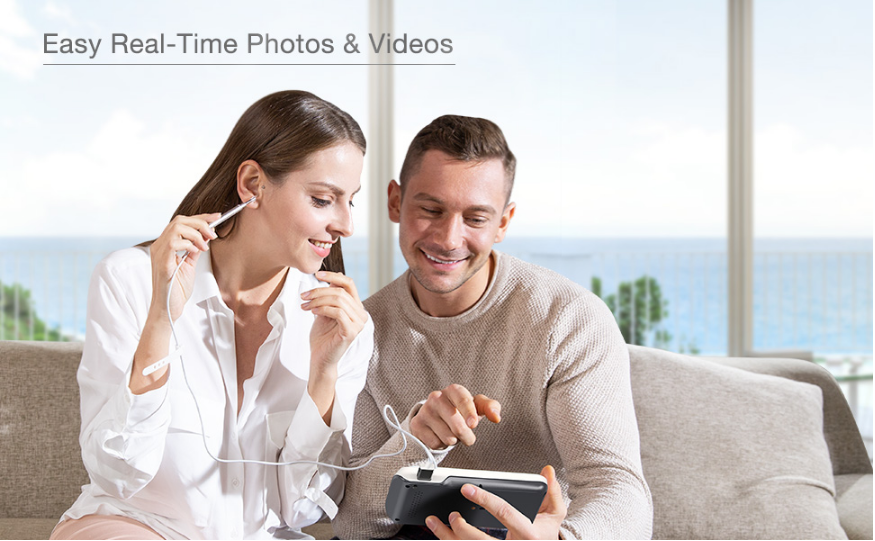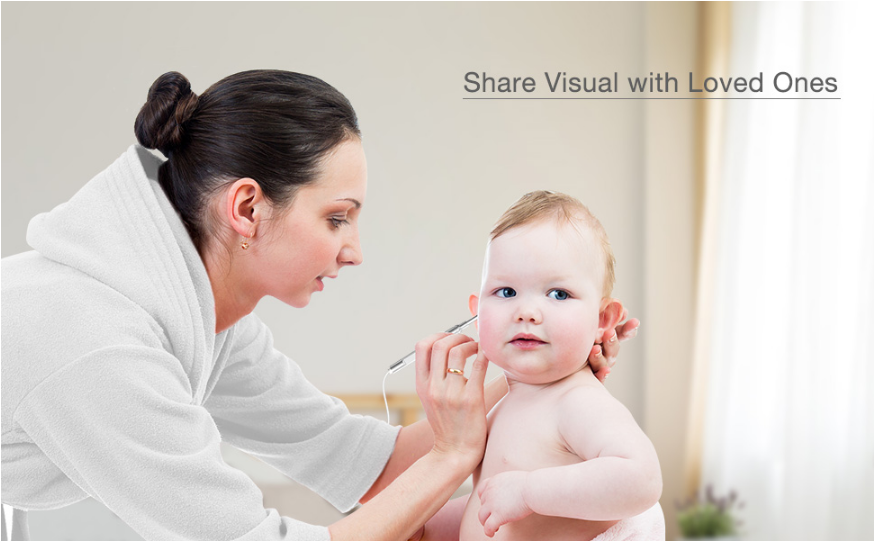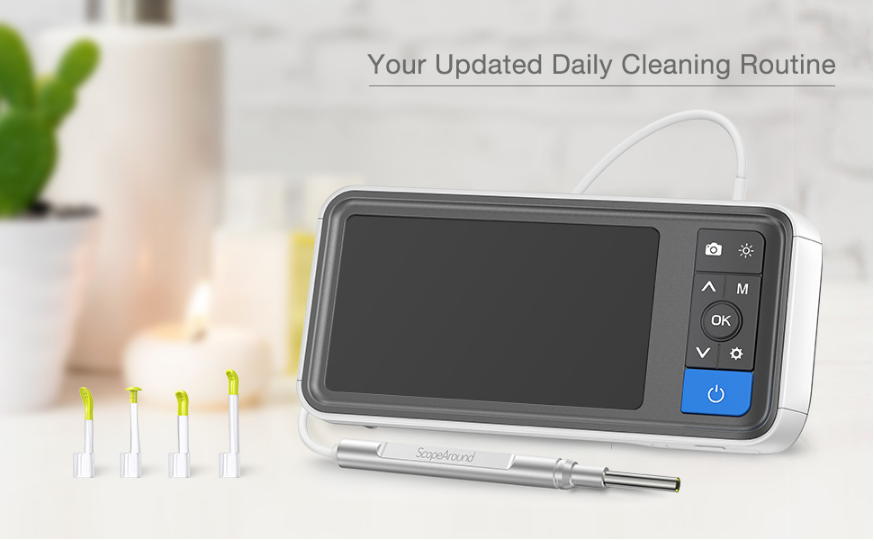 Tips:
1. Camera temperature can be a little higher during operation, it is totally normal
2. Clean the lens using 75% alcohol wipes before and after each operation
3. Gently apply the ear picks to protect ear canal and ear drum
4. For at home daily use only. For severe ear wax blockage, please contact ear doctor
Explore ScopeAround