Wireless Otoscope Ear Camera with Dual View, 3.9mm 720PHD WiFi Ear Scope with 6 LED Lights for Kids and Adults, Compatible with Android and iPhone
Ultra Thin 3.9mm Camera - Are you wondering why your ear is itching or irritated? This visual otoscope is the perfect tool to inspect your ear. It is high definition and movement-sensitive; you can clearly see everything in details

Better Inside View & Safety Protection - The 70 degree angle design fits better with human ear structure, creates a wider angle view, and helps users see inside the ear more clearly. With the specula and the LED lights, users can check their ear with full confidence & safety in mind.

2 View Modes & Smart Ear Side Selection - There's a full-screen and a split-screen modes. In full-screen mode, you can see images in real time. In split-screen mode, you will get clear and straight comparison between the earlier image vs. real-time view.

Wireless & Overheat Protection - We built the WiFi inside the otoscope ear camera to simplify our design; our overheat protection brings maximum comfort for users.

Save Your Time & Money - You can easily capture images & videos, send to your doctor for quick and professional consultation. You also can use this scope to inspect your ears, nose, skin, hair, oral cavity or your pets.

Compatible with iPhone & Android - Our WiFi otoscope works well Apple iOS, Android phone or tablet. Download the free APP "Smart Endoscope" from the ios App Store or Google Play Store.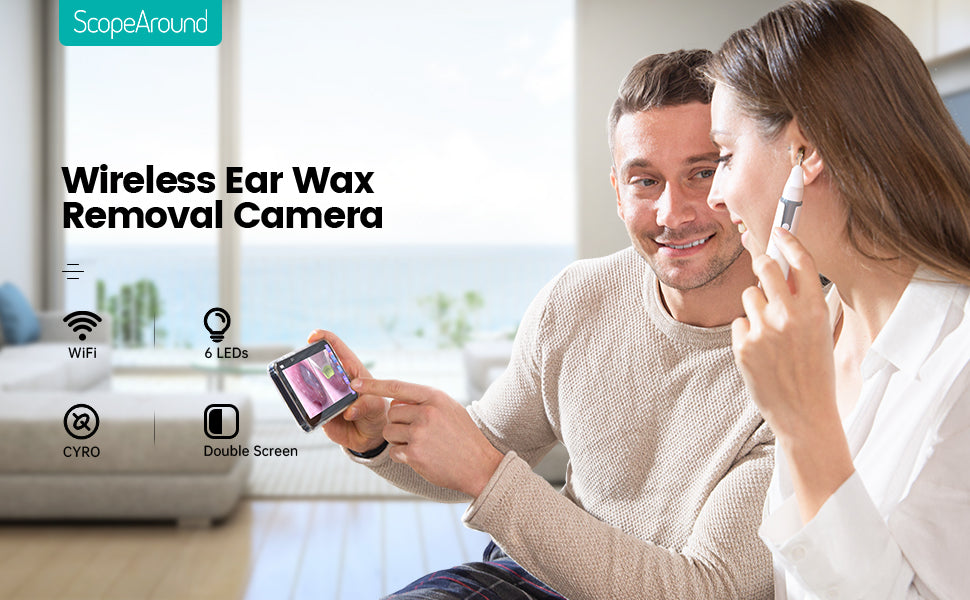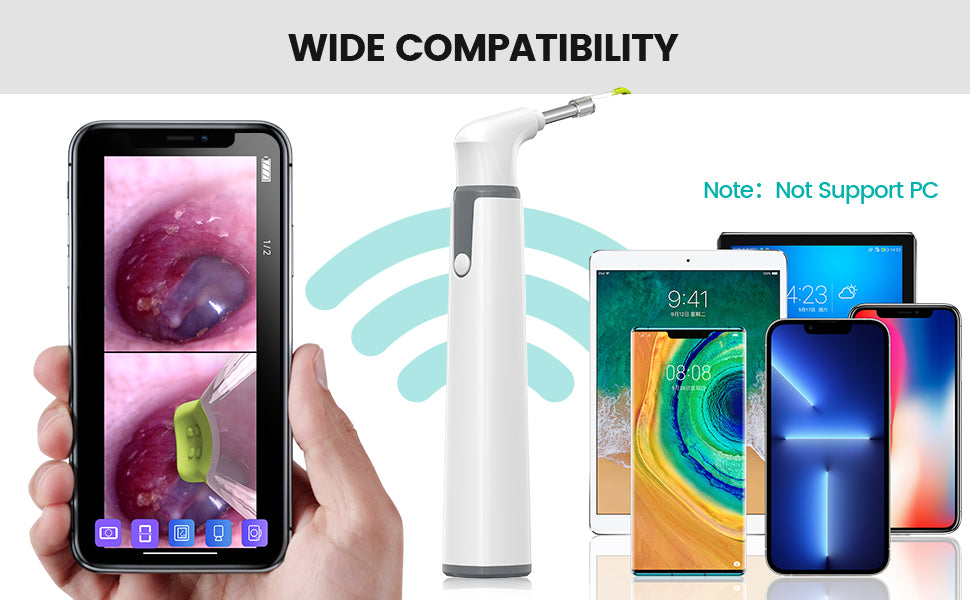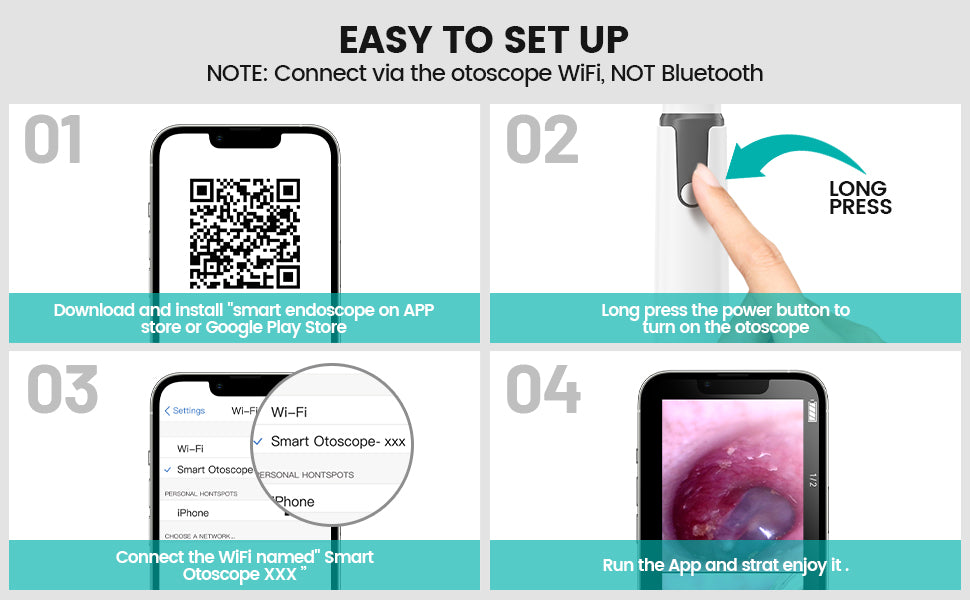 Easy to clean

Please keep the camera clean to avoid blurry image. Blurred images after a period of Use are caused by the earwax on the camera lens.

Please clean the camera before and after every use.

Clean the lens carefully with cotton.

Wipe the lens with rubbing alcohol-dipped cotton swab.



 

Anykit Digital Otoscope with Wax remover

Tips

Camera temperature can be a little higher during operation, it is totally normal.

The otoscope should only be used when an adapter(speculum or ear pick) is in place. Gently apply the ear picks to protect ear canal and ear drum.

For at home daily use only. For severe ear wax blockage, please contact ear doctor.

The focal length is fixed at 1 inch, so please adjust the distance between the camera lens and your ear to get focused if you cannot see the image clearly.

Care About Your Ear Health!

Prevention is better than cure.

Add this Ear Wax Removal Camera to your daily routine for cleaner ears.

Regularly inspect you and your family's ear and teeth at home helps keep a healthy life.